How To Find The Right Fulfillment Partner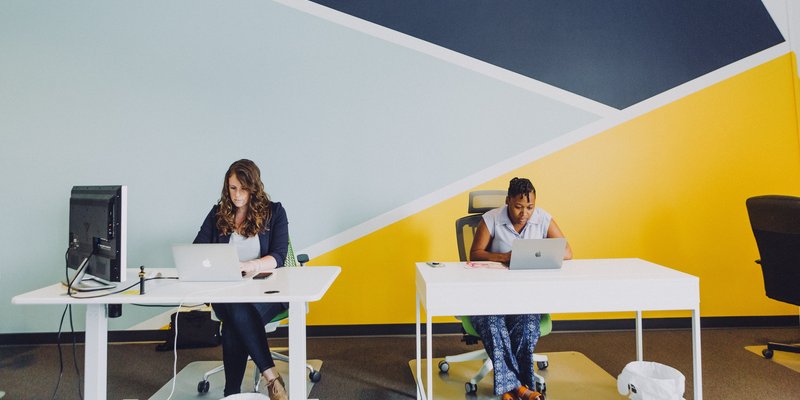 Finding the right fulfillment partner is as unique as the businesses seeking them. Many Shopify merchants are looking to automate the fulfillment process to streamline the eCommerce experience. While this isn't the most exciting part of running a business, it is a crucial one. Fulfillment involves the steps that exist between the moment someone makes an online purchase to the moment it reaches their doorstep. As many of you know from experience, finding that perfect fulfillment partner can be quite a tricky business, especially considering there are so many options available.
Plenty of shop owners want to export their orders and send them to 3PL (Third Party Logistics) providers or a warehouse in CSV or Excel. Once the order has been shipped, the fulfillment process will send back the file with updated tracking numbers. Automating this process not only frees up time for other tasks, but it also adds accuracy and benefits the bottom line. Less money is spent doing this work manually. Less money is spent on human error. And more money is gained through happy customers that have come to expect affordable, fast, and positive shipping experiences thanks to 2-day shipping from giants like Amazon.
Choosing the right fulfillment process is its own beast to tackle. One we will get into next. Today, we're going to look at some of the main questions and strategies that you need to reflect on to determine whether you've found that ideal partner or not.
What To Look For In A Fulfillment Partner
Specialization.

Look for a fulfillment partner who understands what you are selling. For certain products, experience is necessary, as is the case with products that contain hazardous materials. It's not always possible to find a partner that completely understands your needs, but if you can narrow down the search to someone within the same realm, it could save you a lot of hassle down the line.

Processes and Procedures

Every fulfillment partner will be a little different. As is the case with any relationship, it's important to find one that can meet most of your needs. No, you might not find the "perfect" one, but it's possible to weed out those who wouldn't come close. One process to consider is the inbound process. Does the fulfillment partner require you to pre-label products, send tracking updates, or require a rigid schedule? These are things to consider when interviewing potential partners.

Cost analysis.

As with any viable business, cost matters when it comes to finding a fulfillment partner. Just as with buying a house, you want great value, a particular location, a number of amenities, and all of those have to fall within a set price range. It's best to narrow down your search to a handful of fulfillment partners that meet most of your needs and then compare price structures with each of them. Don't be afraid to haggle for what you need.
What Order Fulfillment Models Are Available
There are three main ways to do order fulfillment. It's essential to determine what model your company will use so that you know what the next steps are as far as finding a partner. The three models include:
In-house fulfillment. All fulfillment processes happen in-house.
Dropshipping. The simplest of models allows you to place an order to your supplier, and they do the rest of the work.
Third-party fulfillment. An excellent option for some when you don't have the means to package and store goods locally, and it is more complex than dropshipping.
The Importance of Location
If you are shipping goods to someone, and we're assuming that you are, if you are reading this, how important is location?
The short answer: very important. As we mentioned before, Amazon has created a sometimes unattainable expectation for other eCommerce stores to complete the fulfillment process in as little as 2-days (and often for free!). The cost analysis here doesn't always look so good if you aren't a trillion-dollar company.
So what's a business to do?
Find a fulfillment partner that is in the geographic region that you're targeting. Sometimes it's not possible to be close to where you ship to (perhaps you ship worldwide). In some instances, that's ok, especially if you have a great product that someone is willing to wait extended periods of time to receive. But more often than not, a happy customer is a customer who gets their items quickly and at low prices. By finding a fulfillment partner close to your customer base, you can decrease shipping times and costs. A win-win for everyone.
Check out these stats that support the necessity for a smooth and successful fulfillment process, and ultimately, a fulfillment partner that meets your needs.
84% of consumers say they are unlikely to shop with a brand again if they have a poor delivery experience. 98.1% of consumers in a survey of 1500 shared that delivery impacts their brand loyalty.

Some questions you can ask yourself to determine your own order fulfillment strategy are:
What shipping model would best serve my needs?
How many orders do we ship monthly?
How many do you predict you'll sell next quarter? Next year?
Which eCommerce platform are you selling through?
Do you plan to use order fulfillment software?
Knowing how many sales you're achieving monthly, as well as how quickly you're growing, can help you determine which fulfillment model you should use. Using order fulfillment software should be an essential component of any fulfillment process, regardless of whether it's in-house or through a 3PL.
While a fulfillment partner is essential to the fulfillment process, it's just one step in the direction of streamlining your business and boosting that bottom line. As we've discussed, free and fast shipping are significant motivators for consumers. You bake those costs into the price of your products or encourage consumers to spend a higher amount to receive free shipping. Then you can use your carefully chosen fulfillment partner to meet the demands of consumers through a fulfillment process that meets your needs as well.